The Government of the Republic of Moldova has approved the National Programme on Preventing and Combating Violence against Women and Domestic Violence for 2023-2027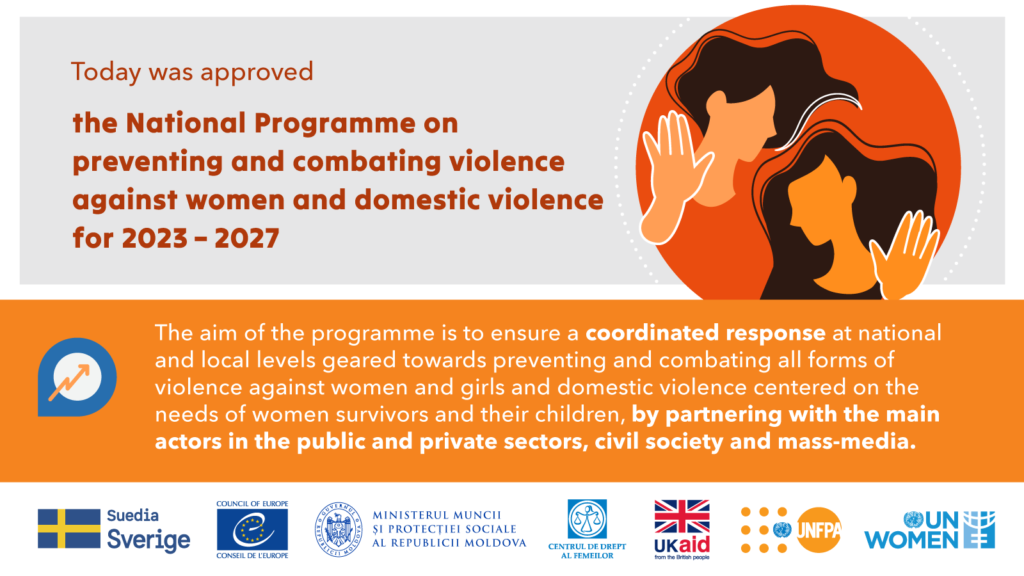 The Programme, anchored on the principles of the Istanbul Convention, will contribute to ensuring gender equality and combating gender stereotypes; zero tolerance for all forms of violence; effective victim-centred multidisciplinary response to violence by developing sufficient and appropriate social services for victims' needs; effective response of the justice system to VAW and domestic violence by ensuring victim protection and perpetrator accountability and re-education; adoption of legislation and development of the appropriate institutional framework, as well as enhancing the capacities of all professionals for an effective response to domestic violence. The Programme focuses on the prevention of violence and includes actions for vulnerable groups.
The Programme is developed by the Ministry of Labour and Social Protection of the Republic of Moldova in collaboration with Women's Law Center, with the support of the Council of Europe, UN Women and UNFPA, and financial support of Sweden and United Kingdom.